Plumbing Services & Repair That You Can Rely On
Reliable Plumbers Springdale AR
Springdale Plumbing Services can solve all of your residential and commercial plumbing problems. Our plumbers in northwest Arkansas are licensed and insured to perform plumbing repairs to the highest industry standards. We offer reasonable rates, a complimentary initial consultation, and same-day service.
SERVING ALL SURROUNDING AREAS OF NORTHWEST ARKANSAS
Are you looking for the most reliable Plumber Springdale AR has to offer?
Unexpected plumbing issues can happen at any time and can cause you a lot of headaches. When this happens, it interrupts your busy schedule and your priority is to fix the issue as soon as possible so you can get back on track. But having to choose a plumber can be a tough job. There's no way of knowing who is going to do a good job and who is going to rip you off. It's also hard when you need someone to fix your plumbing problems right away and no one can give you a quick appointment.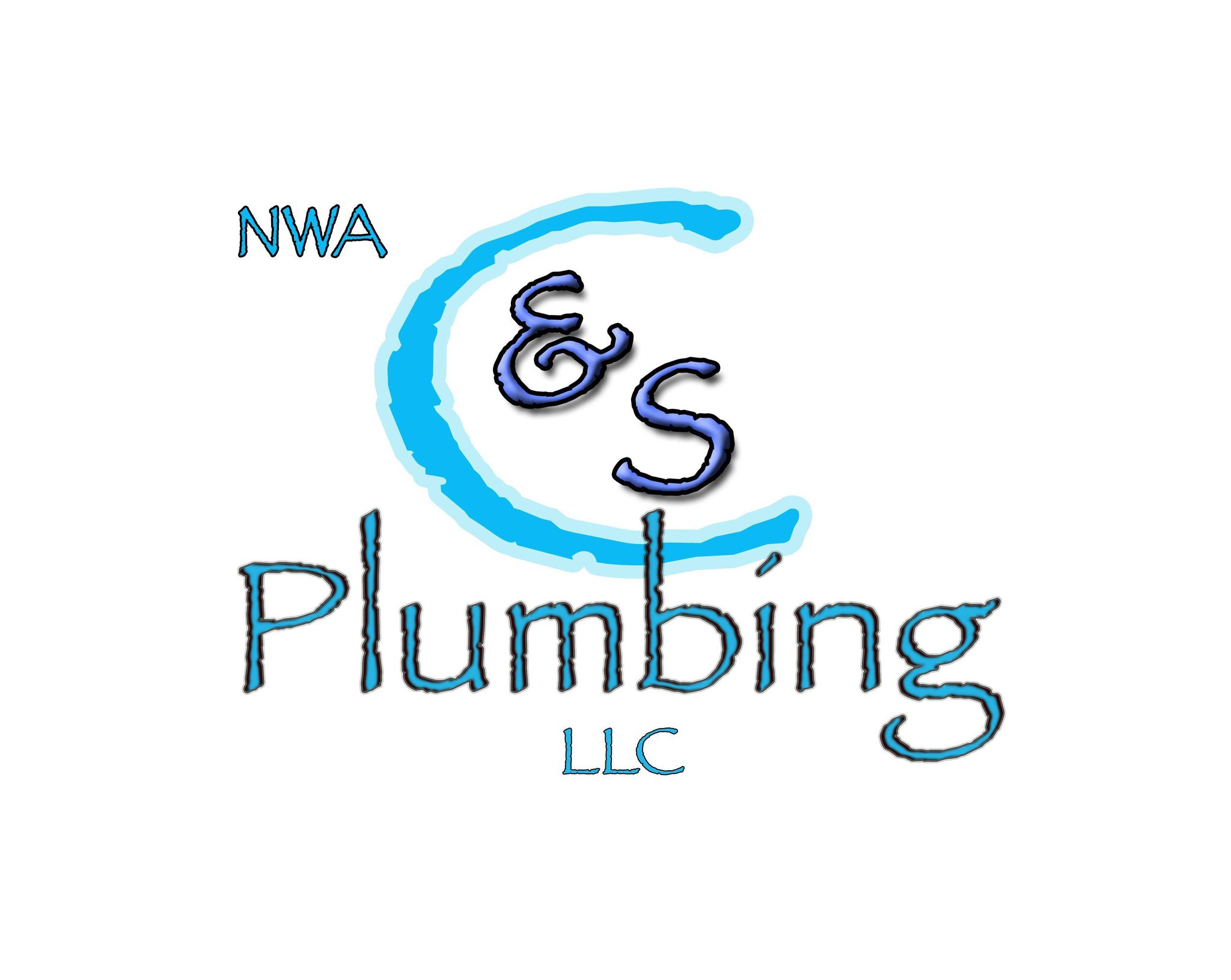 Plumbing Services Springdale is fulfilled by NWA C&S Plumbing, LLC your trusted NWA Plumber!
Looking for a Springdale Plumber?
When something goes wrong with your plumbing, you want a plumber who is reliable and responsive. And that's where we come in. Frustrated by a clogged drain? A leaking sink? A faulty faucet? We have some of the best plumbers in Springdale AR that you can trust to do an excellent job. For over two decades, Springdale Plumbing Services has helped local homeowners and business owners get the reliable plumbing services they need. We are the experts for all your plumbing needs in Springdale, AR, and we won't let you down!
We provide lots of plumbing services, including installation of water heaters, unclogging clogged drains and faucets, fixing leaking supply lines, toilet repair, drain cleaning, and lots more. And if you need sewer service installation or other types of emergency repair service in Springdale, we can help with that as well!
Projects Completed
By Our Service
Here's a closer look at
what our services entail
Along with affordable prices, we provide A+ trained technicians, clean uniforms, and tools. We only use tools and equipment that is up to code and promise to get your problem solved in a timely manner so you can move on like it never happened. Plus, all of our springdale plumbers are bonded, insured, background checked, and drug-free. Our plumbers are also licensed and experienced in handling different plumbing issues in their respective specializations, making them better able to provide all the help you may need.
When you need AR plumbing, call Springdale Plumbing Services for expert service that you can count on. We promise a 100% customer satisfaction guarantee, and you can always ask any question or tell us what service you need! If you want to discover more about What Qualifies as a Qualified Plumber? See our post on How to Hire a Qualified Plumber.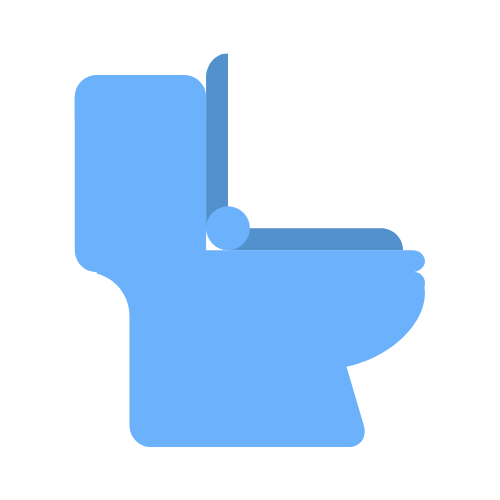 At Springdale Plumbing Services, we have expert NWA plumbers with different specialties. Our expert plumbers can fix and repair all sorts of plumbing problems.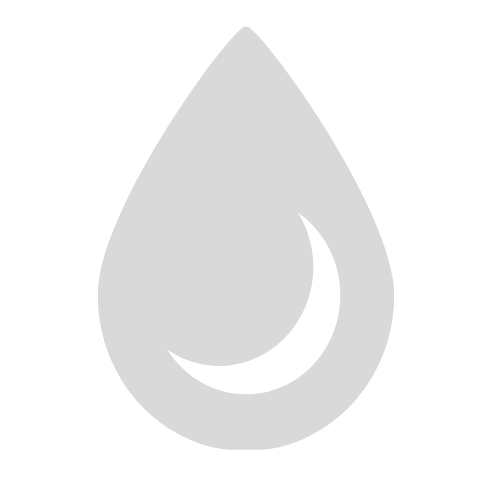 We offer honest, fair commercial plumbing services to Springdale businesses like yours and make it a point not to disrupt your employees and customers during business hours.
Faucets are very important in the home because they dispense water. But several things can go wrong with your faucets and warrant a faucet repair or replacement.
Does your sink need repair or replacement to brighten up your kitchen, bathroom, laundry, or utility room? We can help you repair or install a new sink.
Our highly skilled personnel can fix all sorts of toilet repair problems. From a simple toilet rebuild to the most problematic leakage, we fix it all.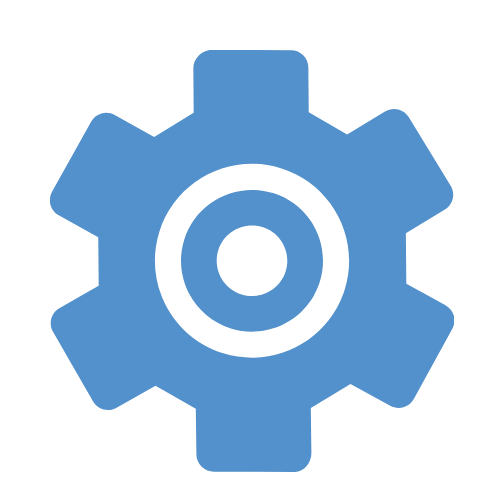 If you want to install, upgrade, or repair your water heater, do not wait any longer. Call us today to ensure your water heater is working properly!
Springdale Plumbing Services is Founded on Service, Trust, and Quality Work
Since this company was founded, we have remained committed to our core values, which are rooted in excellent quality work at honest prices. Two decades and counting, we are still servicing homes and businesses in Springdale,‌ ‌AR.
We never lost sight of the local connection in Springdale, AR. Our highly motivated and certified skilled plumbers always ensure that every household and business has top-class plumbing services.
We learned through experience that excellent service comes naturally when you genuinely care about your customers. We provide free estimates because at the center of our services, is an unreserved dedication to customer satisfaction. Nothing makes us happier than seeing the look on a customer's face when we have fixed whatever plumbing issue they were having. 
We love what we do and want to be your go to plumbers Springdale AR. It's more than plumbing to us. It's a dream that we are happy to experience every day. And when you need us, we will always be there for you.
RESIDENTIAL PLUMBING IN SPRINGDALE AR
Water Heater Service
Springdale Plumbing Services, we offer a variety of services for your water heater. These include water heater repairs, water heater maintenance, water heater installation, and water heater replacement.
Water heaters are instrumental in keeping you warm and comfortable. They have to be maintained properly so that you can take hot, relaxing showers, do the dishes, or wash clothes on cold winter days or nights. But sometimes, a water heater can become faulty or stop operating at optimal efficiency. When this happens, you need an expert to help you take a look at the situation as soon as possible. For example, leaky water heaters can cause you to lose a lot of money and/or cause damage.
Apart from hot water heater repair, installation, or maintenance, we also make sure you know the warning signs of a failing water heater so that you can have it serviced before any problems arise. In addition, if you need water heater upgrades, we can offer advice on the different models, from the latest tank water heaters to tankless water heaters, hybrid, and heat pump water technologies, to help you know which is best for your home. 
Drain and Sewer Services
We have one of the top drain and sewer services in Springdale, AR. When your sewer system or drain pipes become problematic, it can result in foul odors that can be unpleasant and dangerous.
Our professionals are well-equipped to drain your sewer lines safely, quickly, and efficiently. We provide a variety of services, including pipe inspection, sewer line replacement, sewer cleaning, and drain repair. We can clear out the roots that are clogging your old sewer pipes, and you'll have your water flowing smoothly again. You don't even need to stress or fuss about how we'll get your plumbing done. Leave the job to our plumbing pros at Springdale Plumbing Services!
Toilet Repair
With our experience, we can tackle any toilet repair need you might have.
We offer toilet repair services like leaking toilet repair, toilet rebuild, toilet clog removal, toilet replacement, flush valve replacement, broken seat repair, toilet cleaning, water hammering and surging, and lots more.
We are the one-stop solution to all your water supply problems. Call us now for a free quote, and we'll get your toilet running smoothly once again!
Faucet Repair
Some common faucet problems include leaks and noises. A leaky faucet can cause your money to go down the drain, one drop at a time.
A noisy faucet can be pretty annoying with its whistle, scream, or chatter when you turn it off or on.
So, if you detect any leaks or noise from your faucets (either in the kitchen, bathroom, etc.), give us a call so we can help you fix it. We can also help you know if you need a faucet replacement when you're not sure. For example, if your leaky faucet is old or has been repaired several times, it will be more cost-effective to replace it.
Sink Repair and Drain Unclogging
When a sink is broken, it causes so much inconvenience. If ignored, it could be a recipe for disaster and may cause more expensive damage than previously.
Sometimes, you may try to save money by trying to handle your sink problems yourself. But you should get a professional sink plumber to ensure that the repair is done quickly and correctly. Our NWA plumbers are well-trained and can work with all types of sink models and materials like cast-iron, porcelain, fiberglass, granite, and acrylic. Some of our sink repair services include sink stopper repair, kitchen sink repair, outdoor sink repair, sink sprayer repair, drain unclogging, garbage disposal fittings repair, and lots more.
Sewer and Drain Camera Inspections
It's easy for you to forget about your sewage system when it's working perfectly. But as drains and sewers start to age, they can become damaged. Some major damages that can occur include collapsed drain lines, tree roots growing into pipes, and sewage system backups.
Signs of sewer line damage include foul odors, water damage and mold, slow drains, and wet, green patches in your yard. Sewer and drain camera inspections become very important if you live in an older home. This is done with the use of a device called the sewer snake. The camera from the device allows a technician to get into the drain line and inspect it for minor or major damage. The picture is then sent back to you so you can see what is happening inside your drain or sewage system.
Does your house or building have problems with drains, sewers, or cesspools? Are you in need of a professional sewer and drain camera inspection? We provide top-quality sewer and drain camera inspection services. Call us today to schedule your appointment!
New Construction
If you are building a new home or commercial property, you will want to make sure that the plumbing is both functional and beautiful. You also want to ensure that everything from the sinks to the faucets looks great and works properly.
So, if you are planning a new construction project in Springdale or Northwest Arkansas, you need the services of expert plumbers in Northwest Arkansas. And that's where we come in.
A plumber is an integral part of any new construction project. The plumber must be involved from the beginning of the project to ensure that all plumbing is installed correctly and that all fixtures, fittings, and equipment fit together. It's much like putting together a puzzle: if one piece is out of place, everything else will be affected.
At Springdale Plumbing Services, we have expert NWA plumbers with different specialties. With a professional plumber on board, you can get the support you need to keep your project running smoothly and meet your expectations.
Sump Pump Repair
Sump pumps are a very useful tool for homes that are in low-lying regions. These pumps can be used to keep your basement properly drained, ensuring that any excess water flows into a sump pit designed to handle such overflow.
It allows you to avoid major water damage should water begin to accumulate below ground. Because of their essential function, it is important to make sure that you hire a professional plumber for sump pump repair when you need one.
If problems arise and keep your pump from working properly, it's best to call a plumber for sump pump repair, especially if you're having problems with your current model.
Commercial Plumbing Springdale AR
Do you need expert plumbers in Springdale AR to take care of all your commercial plumbing needs? Or do you need complex pipe and faucet installation, assessment, or repair? We offer honest, fair commercial plumbing services to Springdale businesses like yours and make it a point not to disrupt your employees and customers during business hours.
Your business and large housing complexes need excellent plumbing to run smoothly, and we totally understand that. Without good plumbing in your commercial building, your employees may be unhappy and unproductive, and your patrons and clients may feel grumpy as well. So, if you own a hotel, restaurant, retail store, large housing complex, etc., you need excellent plumbing services. And that is why we exist as your go-to one-stop plumber Springdale AR!
We can offer all residential plumbing services on a larger scale and can help with the installation and maintenance of extensive water supply and waste removal systems. We also offer facility condition assessments about future repairs that you might need. And you'll never have to worry about our plumbers being late or showing up in dirty uniforms. With over 20 years of experience, we've built an excellent reputation for being one of the best plumbers Springdale AR has. Call us today to schedule an appointment!
Some of the commercial businesses that we serve include:
Call Springdale Plumbing Services today to learn more about what we can do for your business and fix a schedule that is convenient for you.
Springdale Plumbing Services
A Team Of Arkansas Professionals That You Can Rely On
When looking for an AR plumber in Springdale, you want a company that you can rely on. We are very proud of our track record of serving the Springdale area and providing both residential and commercial plumbing services for over 20 years. We are one of the most reliable plumbing services in the area, with several experts and professionals on staff.
At Springdale Plumbing Services, we offer a complete line of plumbing installation and repair services, including drain cleaning, hot water heater repair, kitchen and bathroom remodeling and remodels, and more. We are always on call 24 hours a day, 7 days a week, and our technicians are experts in the local area. With professional plumbers standing by ready to help you with any plumbing-related issues, you know that you can rely on us to fix your plumbing problems. Fast, reliable service and flexible appointments make us a great choice for all of your home or business plumbing needs.
We are always happy to help you with any plumbing problems you may have—no job is too big or too small. So, whether you have a small job like fixing a faulty faucet or a big job like upgrading your system, we can handle all of your plumbing needs. And if you need heating repair or an emergency drain cleaning, we are here to help you.
But what makes Springdale Plumbing Services better than most other plumbing services? Here are some of the reasons:
Other Residential Plumbing Options
Plumbing for your home repairs can be quite a hassle, especially if you have no prior experience with one. At Springdale Plumbing Services, we cover a wide variety of plumbing services so you can know who to call when you have any plumbing problems. Our main goal is to make you comfortable and offer you fair pricing. We also want to get the work done promptly. Because we want to meet most of your needs, we offer other services that you may need help with.
● Drain Services
Our expert drain technicians can handle any drain clog and make diagnostic checks on any drain type. We can handle main sewer lines clogged with roots and kitchen sink drains clogged with food. We can also replace damaged and broken drain lines for major drain repairs and offer other drain services, including unclogging disposals, toilet clogs, and heavy drain clogs that need hydro jetting, etc. Contact the AR Plumber who can do it all.
● Garbage Disposals
Homeowners can sometimes encounter jammed or broken garbage disposals. We have highly trained experts that can repair or replace them quickly. Our experts can help you replace your old disposal with the 3/4 HP InSinkErator brand. These units are successful in keeping food cleared out effectively.
● Water Heaters
We have experts at installing, repairing, and replacing water heaters. So, if you need any water heater service like water heater repair, water heater installation, or water heater maintenance, we are your best bet. We repair, service, and install tankless and tank water heater models and traditional tank water heaters from brands including Rinnai and Noritz. 
● Water Treatment
Are you trying to find and install a top-quality whole-house water filtration system that can remove impurities from your water? Do you have hard water and want to install a water softener or water conditioner to improve the taste of your drinking water? This NWA plumber can help you do that at an affordable price! We can also let you know how water treatment can save you money on some plumbing repairs. Let's help you take your mind off water problems and plumbing repairs! Call us today.
● Plumbing Fixtures
Are you thinking of fixing your plumbing fixtures? Do you want to upgrade your showerheads, toilets, and faucets? If you are tired of loose or dripping faucets and are looking to repair them or install new high-end plumbing fixtures, give us a call today! When you reach out to us, our plumbing experts will find solutions to your plumbing needs.
● Leak Detection
Plumbing leaks can happen from time to time, and sometimes they are hard to detect. This is why our well-trained plumbers use leak detection technology to locate slab leaks under the foundation and thermal imaging to detect hidden moisture in the walls. Once we find the leaks, we can make needed repairs to fix them all in the same service call.  Your choices in northwest Arkansas are limited when needing leak detection services, so contact us for one stop plumbers in northwest Arkansas.
● Gas Leaks
Gas leaks are hazardous. This is why, if you're in Arkansas, you need an AR plumbing company to repair the dangerous leaks up to the Arkansas Plumbing Code's standard. Our top-of-the-line plumbers can provide complete repair and replacement while locating the gas leaks and replacing the gas lines where required. If you ever think you might have a gas leak, contact your local gas station as soon as possible, take immediate safety precautions, and contact us to help you fix it.